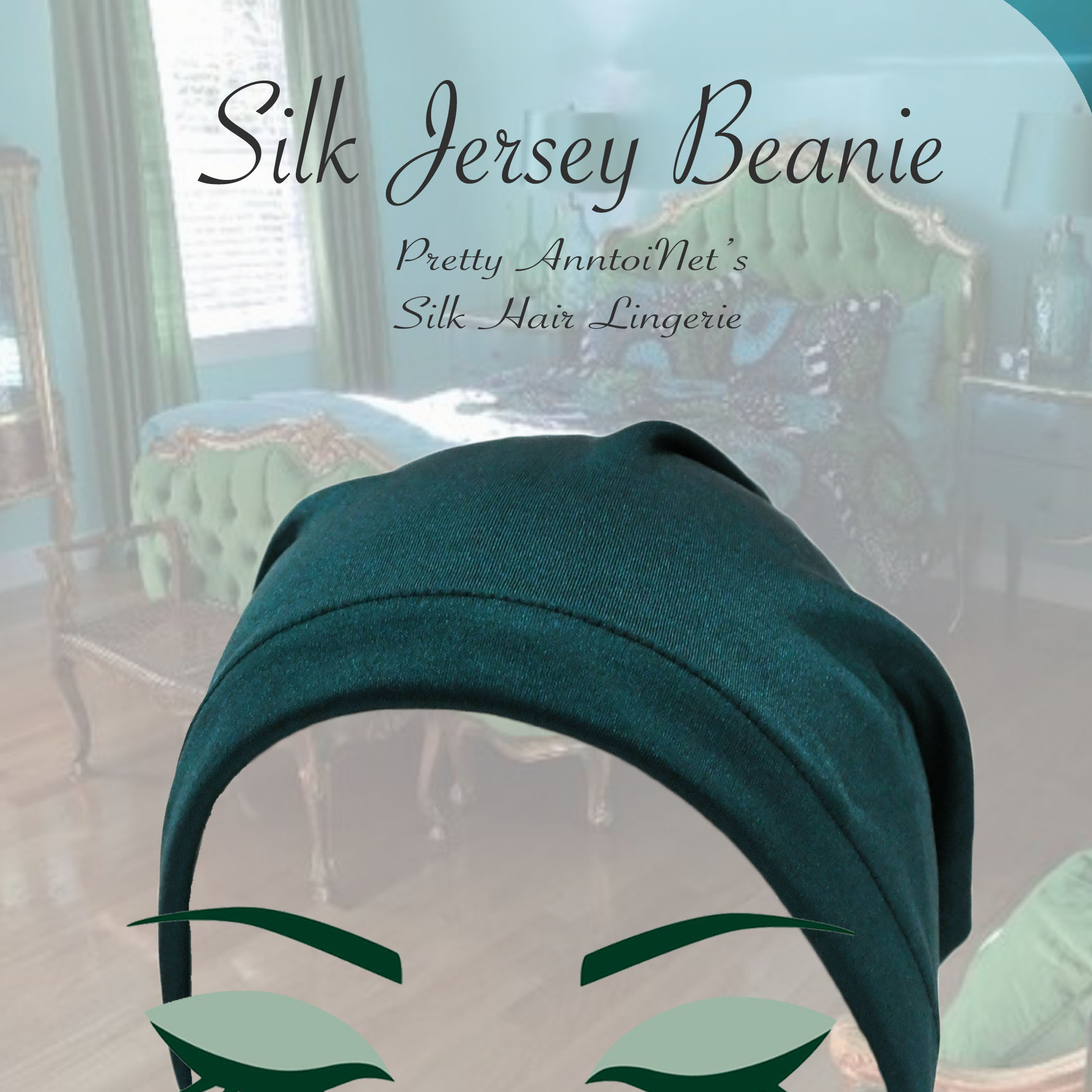 Soft and comfortable 100% silk jersey knit beanie with with soft encased.
Wear your Silk Beanie to tame short hair styles, to protect your hair under moisture-robbing wooly hat or to keep your hair down and neat while you sleep.

Can also be worn under a wig.

Made in USA
size 1 recommended for 19-24 inch
size 2 recommended for 25-28 inch
When selecting size consider your hair stye and how snug you want your beanie to fit.

Tip: To measure your head for a hat, use a soft tape measure (or a string). Place the tape measure (or string) around your head slightly above the eyebrows and ears, approximately the width of a finger. Take note the measurement and repeat to ensure a correct measurement (measure the string against a tape measure or ruler). Remember to consider the thickness of your hair style!





1 item(s) - Page 1 of 1
1